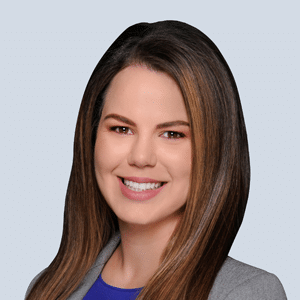 Dr. Isis Sosa
Periodontist
Dr. Sosa is a Board Certified in Periodontist and Dental Implant Surgeon associated with the American Academy Of Periodontology, American Dental Association, and Second District Dental Society. She is certified with the New York State Dental License, Florida State Dental License and has Basic Life Support and Advanced Cardiac Life Support training certifications.
Dr. Luis Ochoa
Endodontics
Dr. Luis Ochoa has focused on endodontics, providing the highest quality of dental work while enhancing the quality of life of his patients. His professionalism and expertise make him a unique and talented professional. He specialized at Santo Tomas University and obtained a degree as a Specialist in Endodontics in 1996. He continued his dental education in Gainesville, Florida at the University of Florida and received a certificate in the FTD program in 2005.
Dr. Edgar Navarrete
Oral Surgery
Dr. Navarrete attended Nova Southeastern University School of Medicine where he graduated as a dentist in 2005. He also obtained his dental degree from Pontificia Universidad Javeriana in 1982. Then he went on to specialize in Oral Maxillofacial Surgery at the French Hospital in Buenos Aires (Argentina)and in Oral and Maxillofacial Radiology at the Buenos Aires University both in 1986. Dr. Navarrete works as a General Dentist to limited practice and focused on oral surgery.
Olga
Office Manager
Olga has been a dental hygienist since 1994. She is a caring and helpful person who knows a healthy and great smile can change your life. She has worked in various dental specialties including periodontics and cosmetic dentistry.
She is licensed in both Maryland and Florida and is committed to providing the best dental care to her patients.
Elaine
Accounts Manager
Elaine graduated as a dental hygienist in 1966. She has been working for 27 years and has seen all the advances dentistry has gone through. She enjoys reading and spending time with her grandchildren, Zachary and Zoe.
Mara Posada
Dental Hygienist
Mara graduated as a general dentist in 1999 from a prestigious Colombian University and has been a registered dental hygienist for eight years.
Her broad dental background has been a great asset to our practice. She has two children. Mara is a wonderful, caring and spiritual person.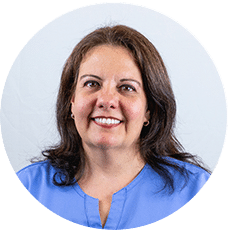 Monica
Registered Dental Assistant
Monica has been in the dental field since 1997. She was a general dentist in her native country. She is a great team member and believes in always giving 100% to her profession. Monica has a passion for helping the environment and is in charge of the recycling program in our office.
Reina Coello
Office Manager
Reina is a very humorous and happy person. She has over 20 years of dental experience. She loves her job.
In her free time, Reina enjoys fishing, quad riding and spending time with her fiance, Rolf.
Laura Torrealba
Dental Assistant
Laura Has been in the dental field for more than 16 years. She graduated as a general dentist in Venezuela and she moved to The United States in 2017. She enjoys working as a dental assistant. Laura enjoys spending time with her family specially listening to her grandmother's stories.
Gay Yanto
Dental Hygienist
Gay has been in the dental field since 2002. She graduated as an orthodontist in her native Philippines. She moved to the United States in 2015 and became a registered Dental hygienist in 2017. In her free time Gay enjoys spending time with her husband and 2 children. She is also a very active member of her church.
Michelle
Dental Hygienist
Michelle has 15 years of experience as a Hygienist and is passionate about all things related to oral health. Her greatest joy is her family. Michelle is active with her daughter's sports schedule and playing fetch with her little doggy, Daisy.
Office Hours:
Monday – Friday: 8:00am – 5:00pm
Saturdays: By Appointments
Sunday: Closed
Have Questions? Call Us Now at: (954) 510-4300 to schedule your visit!