Dentist in Coral Springs, FL
Welcome to Complete Dental Health
Our experienced dentist in Coral Springs, FL, Dr. Luis Gomez, offers a wide range of dental treatments from family dental services to cosmetic dentistry to emergency dental care. At Complete Dental Health, your oral health is our main priority! Our dental specialists are ready to help you achieve the smile you always wanted. Our philosophy is simple; We provide high-quality dental care at affordable prices for the communities of Coral Springs, Coconut Creek, and Margate Florida. For over 20 years, families have been choosing Comple Dental Health as their primary dentist in Coral Springs, FL. We are not a simple dental office; we are a group of experienced dental professionals ready to welcome you to our family.
Our dental office is located at 4651 N State Road 7. Suite #4, Coral Springs, FL 33067. We accept dental emergencies, walk-ins, and offer same-day treatment. We take most dental insurances for your convenience. If you are looking for an experienced dentist in Coral Springs, FL, please contact us at (954) 510-4300. We'll be delighted to assist you with all your dental needs.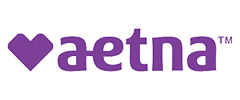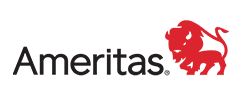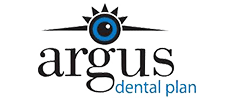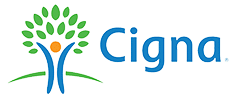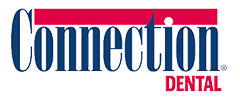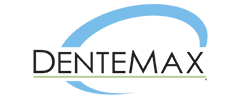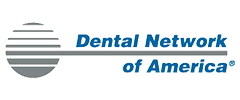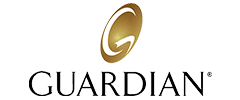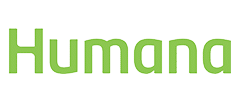 TRANSFORM YOUR SMILE TODAY!
Thank You for your interest in our dental office. Our entire dental staff in Coral Springs, FL, is dedicated not only on preventative care and patient education but also focuses on restoration and cosmetic dentistry such as smile designs. Our office has a small, friendly atmosphere that puts our patients at ease. At Complete Dental Health, you won't find a crowded waiting room or have trouble scheduling appointments. We offer many dental services such as root canal treatments, dental veneers, teeth whitening, porcelain crowns, wisdom tooth extractions, and dental implant placement. We are in-network dental providers for almost all dental insruances. Feel free to call us if you have any questions or concerns.
Dr. Luis F. Gomez, DDS, PA
Proudly Serving Coral Springs
Since 1998
If you are ready to schedule an appointment, simply call us at (954) 510-4300 Dr. Gomez is fluent in English and Spanish to welcome more members of the local community to our practice.
We use the most effective systems for cosmetic dentistry:

Have Any Questions? Call Us Today at: (954) 510-4300
Luis F. Gomez, D.D.S, P.A
Dentist in Coral Springs, FL
Dr. Gomez received his Doctorate of Dental Surgery from the University of Maryland. He has practiced in South Florida since 1998. He received a certificate from Mount Sinai Hospital for General Practice Residency. In 2000, the doctor opened his Margate Office and in 2008, his Coral Springs office.
Favorite food: Shrimp lover

Loves to watch stand up comedians.

Loves all music from classic to latin music.
Emergency Dental Appointments
If you are experiencing tooth pain, discomfort, or any type of dental emergency, be sure to call Complete Dental Health as soon as possible. It is important to receive emergency dental care timely manner. Delaying treatment can create extensive damage to your smile and oral health. We are here for you! At Complete Dental Health, our staff will do everything we can to ensure that you're treated as soon as possible. While dental emergencies are rare, it is important to know how to take care of your teeth no matter what; because they can happen at any time during the day. So, if you are in need of an emergency dentist in Coral Springs, FL, give us a call and take a look at some of the most common dental emergencies:
Broken or cracked tooth/teeth

tooth Infections

Permanent tooth knocked out

Object caught between teeth

Severe toothache

Root Canal

Wisdom Tooth Pain
Invisalign Treatment
Are you considering orthodontic treatment? Invisalign is a type of orthodontic treatment that helps to straighten teeth without the use of the typical metal braces. Invisalign's technology has quickly revolutionized the world and more people are getting it. Each aligner is custom fabricated, per your dentist's treatment plan, to progressively advance your teeth into their ideal position, leaving you with a healthy and beautiful smile. If you are looking for an Invisalign dentist in Coral Springs, FL, then contact Complete Dental Health by Dr. Gomez and we'll be delighted to assist you with your orthodontic treatment. 
Now Offering New Patient Specials!
We want your visits to be efficient and gentle. Complete Dental Health is committed to helping patients afford their dental care needs.
Emergency Exam
Exam and X-rays.

*Limited time offer. For new patients only. ADA: 140, 220
New Patient Complete Checkup
Includes exam, full-mouth X-Rays, oral cancer screening, complete gum disease exam, routine cleaning*, pictures of teeth, complete treatment plan & financing guidance if needed.

*Limited time offer. For new patients only. *Unless gum disease is present. ADA: 150, 0210, 0310, 1110
Testimonials
See Real Patient Reviews from Our Dentist in Coral Springs, FL.
Joana P.
Very professional and friendly. It's a family like office, treat you well and are very careful and kind with the procedures. I miss them.
Joana P.
Rick F
I love going to see Dr. Gomez and his staff. They make you feel like part of the family. I have been to many dentists offices in my lifetime, but Complete Dental Health beats them all. Thank you Dr. Gomez and Reina.
Rick F
Karina I.
Very professional and nice teamwork! Place is very clean and modern technology. Highly recommend this Dental Service.
Karina I.
New Patients Welcome Walkin Welcome
Address:
4651 N. State Road 7. Suite #4, Coral Springs, FL 33067

Directions:
Located north of Wiles Rd. by the Verizon store.
Office Hours:
Monday & Wednesday: 8:00am – 6:00 pm
Tuesday & Thursday: 8:00am – 5:00 pm
Friday: 8:00 am – 1:00 pm
Saturday & Sunday: Closed